Custom Home Plans That Fit Your Lifestyle & Budget
Home Planning & Design – Let's Get Started!
Building your very own home? We're excited for you! New home design and construction should be fun and rewarding. And when you partner with Red Leaf Building Company, that's exactly the experience you'll have. We provide expert home planning services in North Prairie, Wisconsin and we'd love to build you a home that can be enjoyed for generations. If you're ready to get started on your new home, let's talk!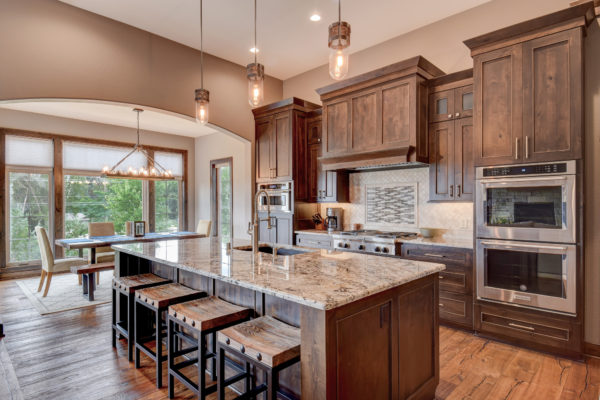 At Red Leaf, we are truly passionate about custom home design. In fact, our specialty is designing one-of-a-kind floor plans – that means your home will be exactly what you want. Our team strives to exceed your greatest home building expectations; whether it's a cozy lake home or luxury farm house. What's more, our advanced capabilities in home design and construction means we can make your wildest home dreams come true. We can incorporate a sunroom, home spa, luxury kitchen, master suite, home theater, indoor basketball court, basement bar, or something else entirely – you name it, we'll build it!
Home Construction Services
When you're happy with the final pricing and design plan, we can get to work on construction. You don't have to worry about obtaining permits yourself – we will have that covered! We'll also provide you with a detailed schedule, so you know what to expect during the construction process. You will also receive frequent updates – you'll never be left in the dark.
With our attention to detail and meticulous construction methods, we're sure you will be completely satisfied in your new home.
Do you have custom home ideas? If you're ready to start the planning process, contact us!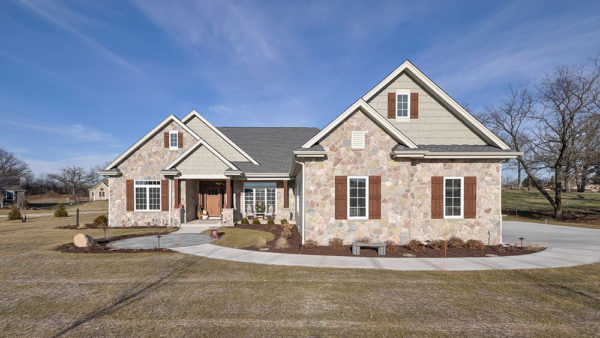 Check out our recent Home Build in North Prairie – then choose Red Leaf for your new home.
Build a New Home in North Prairie, Wisconsin
If you're building a new home in North Prairie, Wisconsin, we want to hear from you. Red Leaf is the builder of choice in Waukesha County, and we'd be happy to help make your home dreams come true.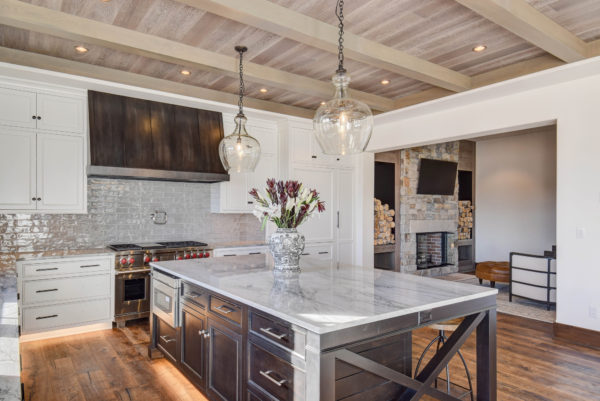 Luxury kitchens are a staple of modern home design. If you'd prefer a modest but beautiful kitchen, we're happy to oblige. If your dream kitchen has a lot of floor space, a sizable kitchen island, custom cabinetry, unique lighting fixtures, a pantry, and more; we'll make sure the design is just right.
See More Photos of Our Wisconsin Home Builds