Find the Right Home Builder for YOU – We Can Help!
Building a custom home? One of the most important decisions you'll make is choosing a home builder. We want to make sure you've got the tools to choose the right home builder for you.
Why is choosing a good builder so important? The right contractor will make the entire home building experience easy and enjoyable. They'll also produce an end product that meets your exact specifications. Choosing an unqualified builder will make for a problematic building process and a home that's not up to par in quality or safety.
Start your search for the right home builder in the area you want to build. Then focus on the following factors:
Compatibility
Building a new home is no small task. In fact, custom-built homes require a large investment of your time and money. You'll be spending upwards of 10 months with your builder. Which is why you need to choose a builder that you like and trust. When you're meeting with potential candidates, try to get a feel for their personality and work ethic. You want a contractor you mesh well with and feel comfortable talking to. Most importantly, you want a contractor that is dedicated to your satisfaction.
Remember to trust your gut. If something feels off during your consultation, move on.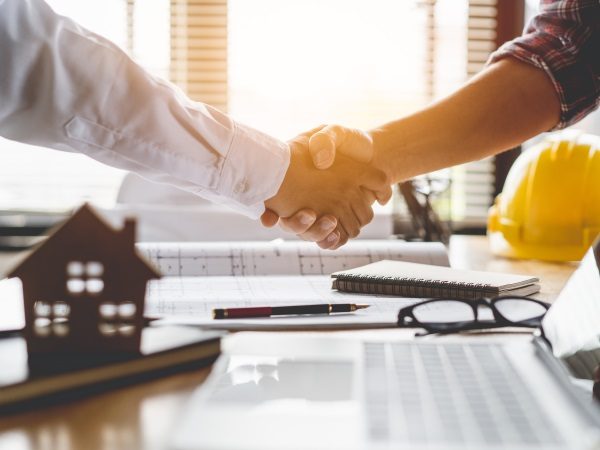 Experience
We're talking about more than just hands-on building experience. You want to find a contractor that has experience in the type of home build you are interested in. What style home are you dreaming of? What is your budget? Properly define your needs so that you can find a builder that can truly deliver the end product you want.
Licensed & Insured
This may seem obvious, but it's a major factor to stress. A licensed home builder should be at the top of your list; even if a license is not required by your state. Additionally, insurance is a must. Don't be afraid to ask potential builders what type of insurance they have. You need to make sure you and the construction crew are covered during your build.
Past Work
Once you have narrowed down your list of candidates, you need to take a serious look at their past work. Ask to see photos of their past work or to walk through a model or recent build. Ask for references and follow up on them. You want to gauge their record for client satisfaction and focus on the quality of their work.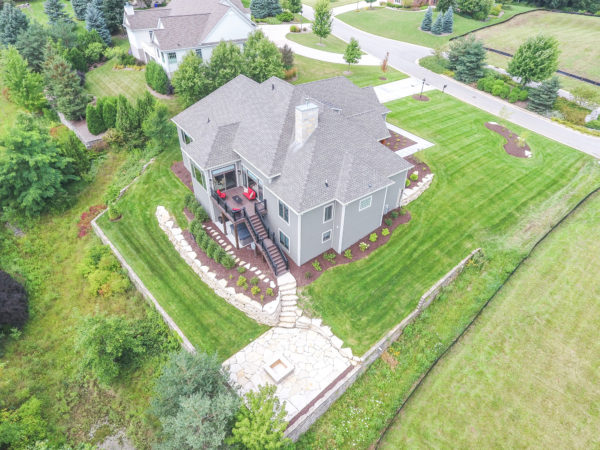 Looking for a Home Builder in SE Wisconsin? Give Red Leaf a Call
If you're searching for a home builder in New Berlin, Waukesha, or the surrounding areas, make sure Red Leaf is at the top of your call list. We'd be happy to sit down and discuss your home building needs – contact us!