Let's Explore What's Hot in Kitchen Design This Year
We're pushing the envelope on kitchen design in 2019. The classic all-white look we've come to love over the last few years is on its way out. Taking its place in kitchen design is bold colors and contrasting materials.
If you're building a new home, you need to know what designers are loving right now. Let's explore this year's hottest kitchen trends so that you can gather ideas for your new home design.
Top 8 Kitchen Design Trends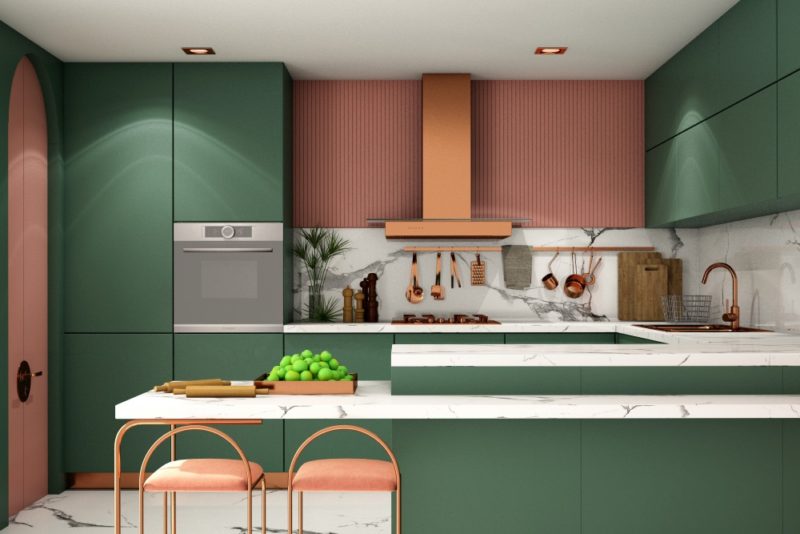 Colored Cabinets
That's right, in 2019 colored cabinets are taking center stage. The best new home designs this year feature cabinets that are navy, green, or black. Paired with white countertops, these bold colors add the spark of contrast homeowners favor right now.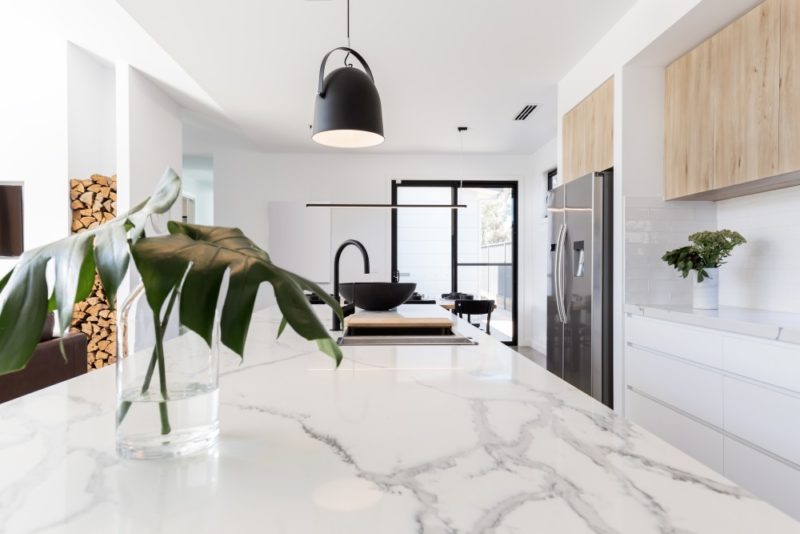 Marble & Quartz
Marble has long been a favorite for kitchen countertops; especially white marble as of late. This year, those who love marble will be taking their obsession to the next level with marble walls. Quartz countertops are rapidly growing in popularity too. When compared to marble, quartz has a lower price tag and more customization options. This year you'll be seeing white quartz with gold or gray veining.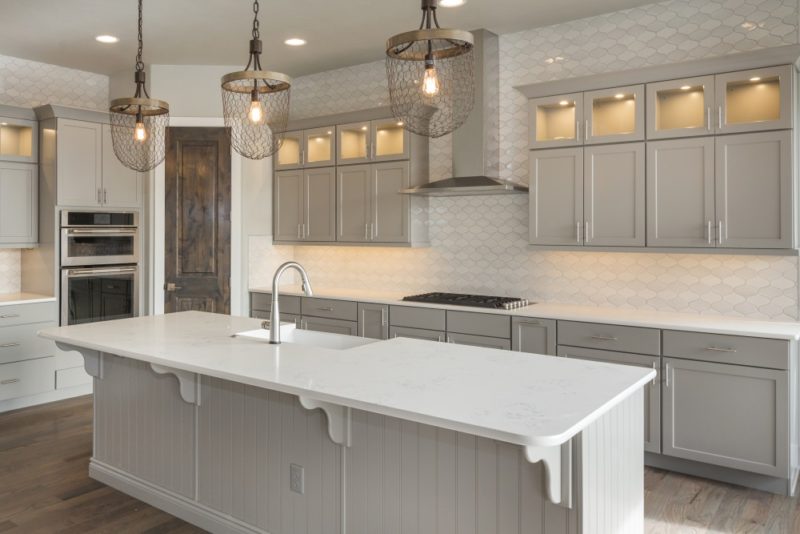 Backsplash Walls
A tiled backsplash has been a must-have in kitchen design for years now. In 2019, we're taking this fan favorite to the next level with full backsplash walls. Expect to see unique tiles covering the entire wall from countertop to ceiling. Another popular choice for backsplash walls this year is marble. More specifically, single slab marble walls.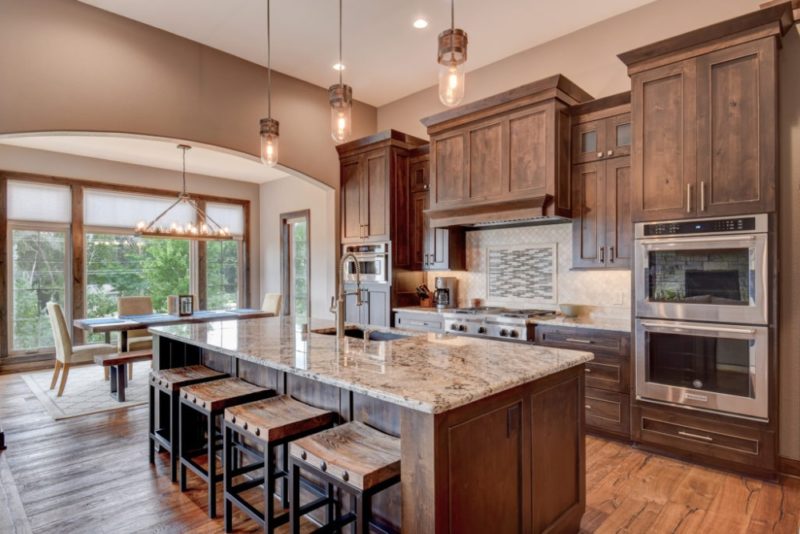 Timber
Wood is a timeless choice. That's why it's no surprise that timber is making a statement in 2019. Homeowners and designers alike want to connect more with the outdoors, and wood kitchens are allowing them to do exactly that. Wood is especially popular in homes being built next to or in nature. Expect to see kitchens mixing wood types and featuring bare wood surfaces.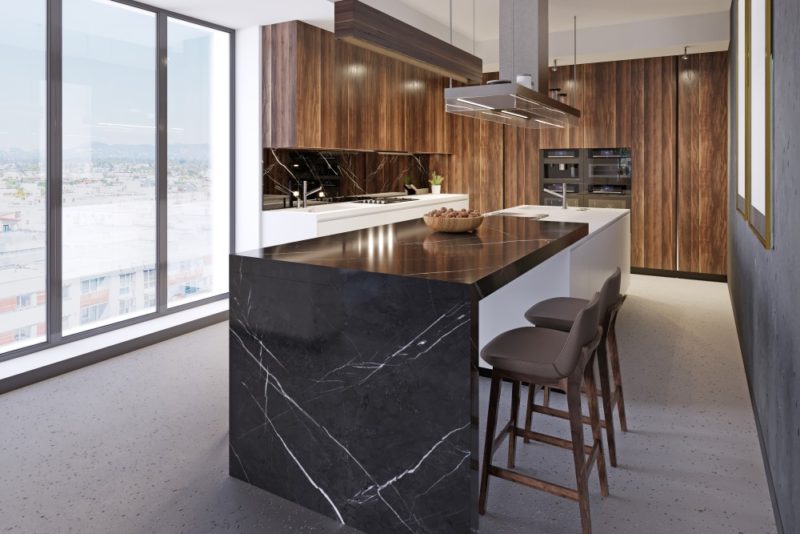 Mixed Textures
Contrast is on the 'What's Hot' list for home design this year. That goes beyond just contrasting colors. Designers are also mixing textures. New kitchens will be mixing materials like timber, granite, and quartz to create the perfect balance of contrast.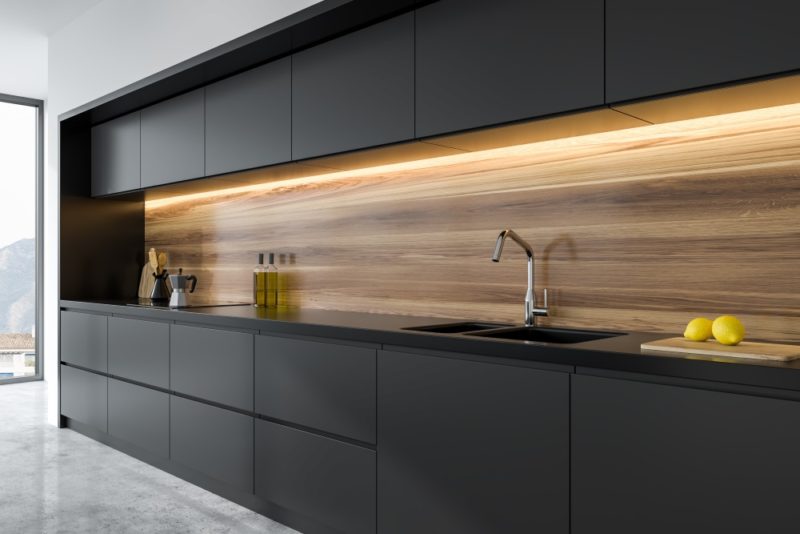 Storage
Storage has long been a priority for homeowners. In 2019, there are several exciting storage options to consider for your new kitchen. Rapidly growing in popularity are bespoke pantries. Bespoke pantries and larders are an attractive and unique storage option for food and ingredients. Concealed storage is also making a big splash this year. Whether it's cabinets with no visible hardware, a hidden pantry, or custom cabinets for kitchen appliances; concealed storage is perfect for homeowners who love the minimalistic look.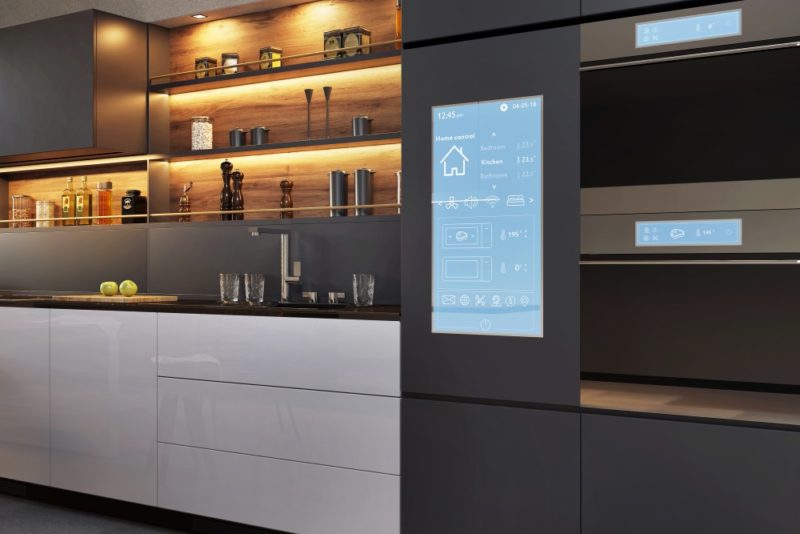 Smart Kitchens
We're a technology-driven world. And in 2019, modern kitchen designs are utilizing smart home technology in a big way. Add convenience to your everyday life with sensor-equipped faucets, built-in Bluetooth speakers, automatic lighting, or a smart fridge.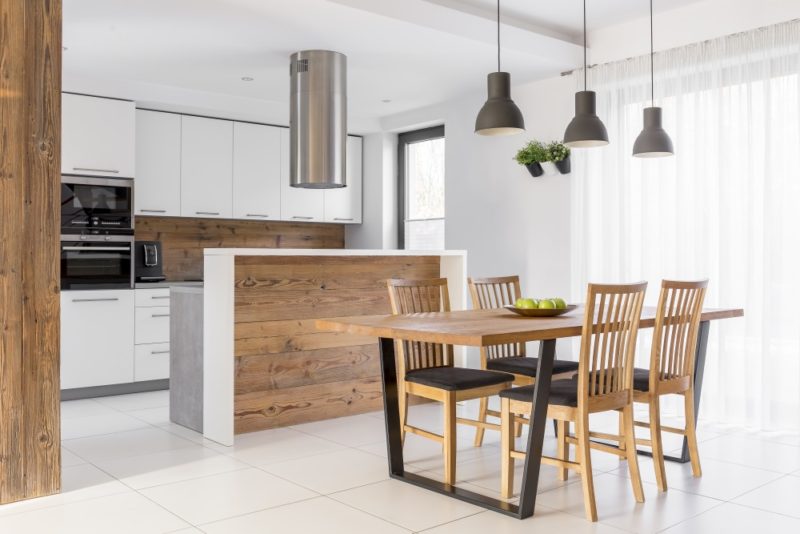 Sustainable Materials
When it comes to home design, sustainability is important to many homeowners and designers. The demand for high-quality furniture that is environmentally friendly is on the rise. We expect to see more home designs using reclaimed and recycled materials this year.
Discussing Your Ideas with a Home Builder
If you're on the search for a home builder, you should be discussing your home design ideas right away. This will help you determine if they have experience with the type of build you are dreaming of. It will also help to make your home building estimate more accurate. See our blog on How to Choose a Home Builder to find out what else you should be considering when interviewing contractors.